Brick Oven Pizza. How did we get here?
Jul 31, 2014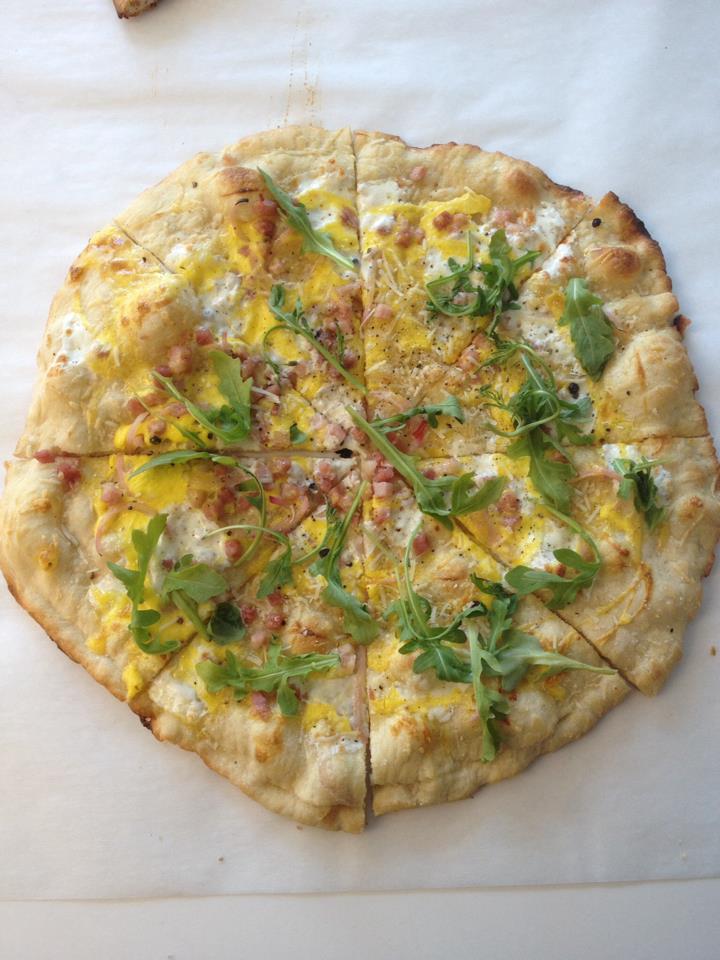 Our menu concept is simple: A wide variety of brick oven pizzas complimented by an eclectic mix of "small bites". We limited our entrees to solely pizza for a handful of reasons:
–       Concentrate on doing 1 thing great than too many things OK. By focusing all our energy on pizza, we can offer more offerings, specials, different sauces, etc..
–       Build a stronger brand identity as a pizza place, as opposed to reducing it to a section of the menu.
–       Reduce labor by simplifying the menu. This helps the health of our business, and reduces wait times for our customers.
–       Small Bites: if pizza isn't your thing, a salad and an app will more than fill you up. We are also dedicated to having an excellent beverage program, and these 2 things go hand in hand during happy hour.
Also, since we're not giving complimentary pre-pizza bread, we've decided to offer a free post-pizza cup of coffee from our friends at "Public".
Dreaming up a menu is one thing, bring it to life is a completely different, and much greater challenge. We started with a draft menu, and have since been testing recipes every Wednesday and Thursday until we are satisfied with the end result.