Beer Cocktails??
Sep 5, 2014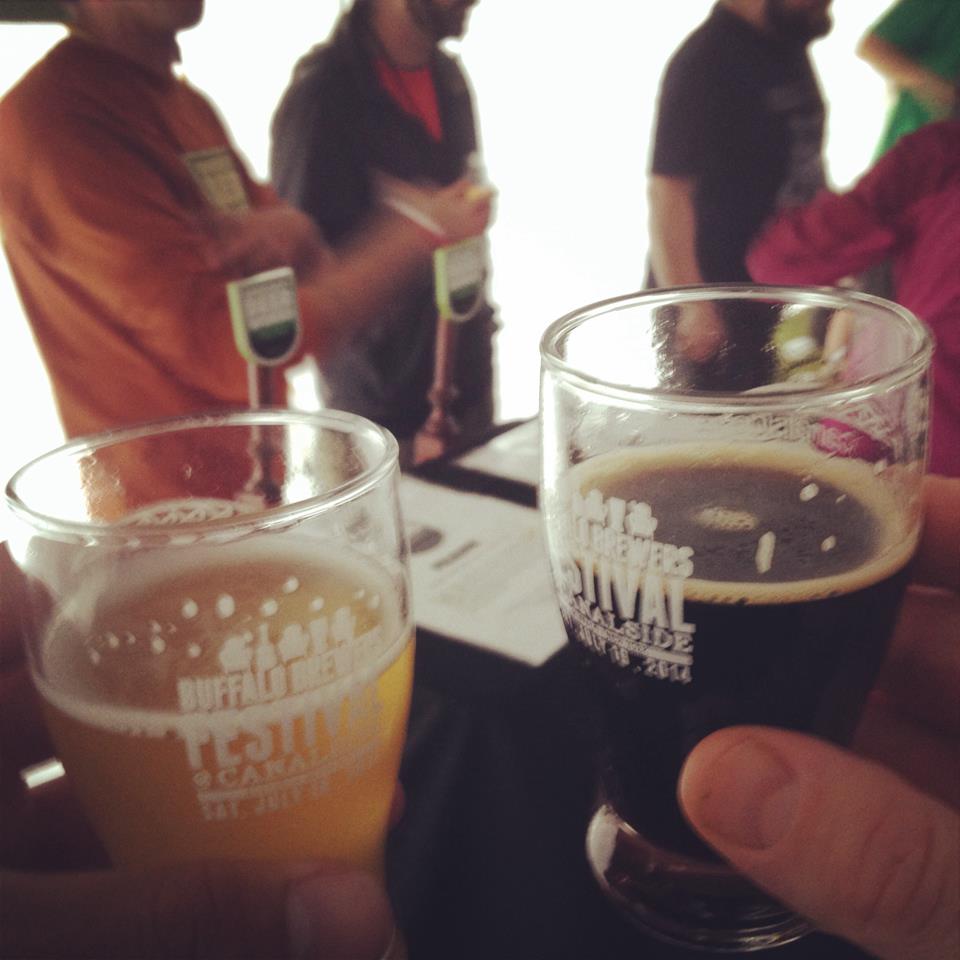 I came aboard Hydraulic Hearth for a number of reasons, not the least of which was that Community Beer Works would be brewing beer for the restaurant, in the restaurant. I'm a fan of their beer, and I'm excited knowing that four of our taps are dedicated to them (we consider the other eight to be our "guest taps").
The more I contemplated the cocktail program at HH, the more convinced I became that beer must play an integral part; and this means…beer in cocktails. Now, the only problem with this is that most beer cocktails are terrible. My mission: fix this.
Beer and booze are normally like acquaintances that go to the same places, but probably wouldn't dance together. But there are some exceptions. The Boilermaker, or classic "shot and a beer." Usually served separately, what happens if you pour the shot into the beer? If the booze and the brew are well paired: delicious happens. Or the Shandy, the traditional English pub drink that is 1/2 beer and 1/2 lemonade (not to be confused with those "Shandy" bottled drinks some breweries are producing).
Moving beyond these classics I am looking to incorporate the flavors of beer in a way that compliments the drink. IPA in a grapefruit based drink, maybe a little porter in the bloody to add richness. A hop infused simple syrup will be featured, as well as using hops in some of the bitters.
But my favorite mix of beer and booze is something we're calling "The Swan Dive." The Swan Dive is named in honor of the building's past as a dive bar that other dive bars aspire to be (I recently met a former paramedic who said of The Swan, "Yeah, we got called there a lot."). It will be an ever-changing choice between one excellent beer with a cheap shot of booze, or an excellent shot paired with a cheap beer.
I am looking forward to finding more ways to bridge the gap between beer and it's distilled cousin, spirit. It will be an excellent challenge.
-Chris Guilmet, Bar Manager