Brick Oven. Beer Garden. Collaboration.
Jul 31, 2014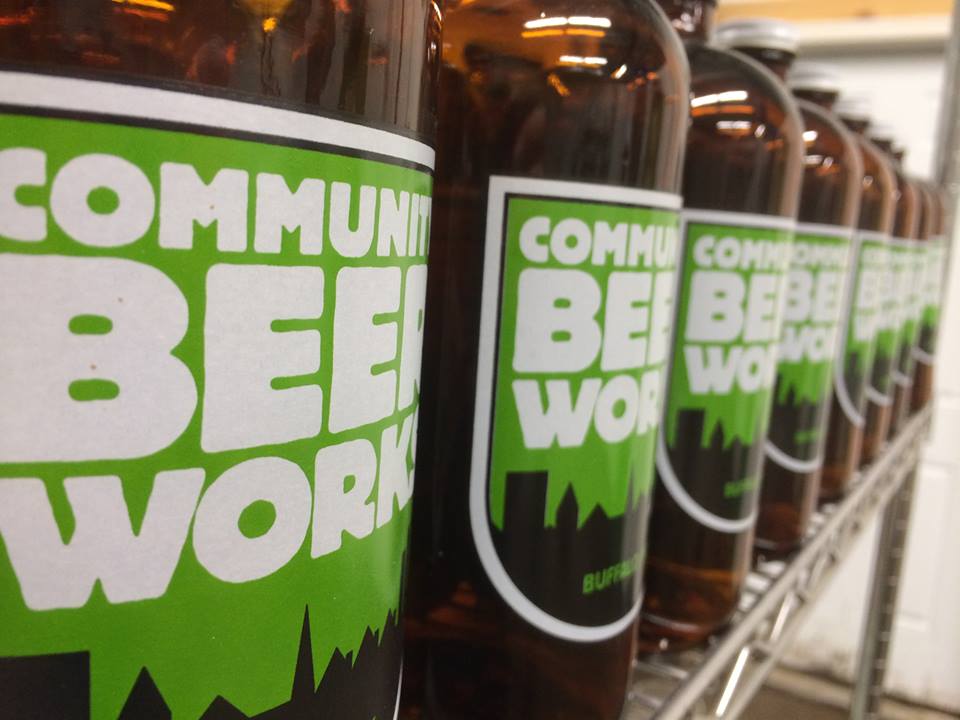 Opening a restaurant starts with a concept. Before beginning work its important to create a clear identity in your head and do your best to stay within that identity as you come up with, and get pitched, more and more ideas along the way. The original concept for the "Hydraulic Hearth", or as we were going to call it, the "Hydraulic Hotel" was a lot different than it is now. We wanted to bring everything we loved form the burgeoning LES of NYC restaurant scene through our doors. We also wanted to be casual, and accessible to the broad demographic of people who frequent Larkin Square- our built in audience. But, as we started to implement more of these "trendy" ideas, our identity went in the other direction, and the size of our operation grew- a scary thought for a new restaurant in a "destination" location.
Enter the beer garden. Upon conception, this idea fit right into what we wanted to achieve. A chance to create a microcosm of our success with Larkin Square; a smaller scale, meandering layout, that feels more like a public park, than a private patio. Shuffleboard courts as our recreation, and of course a bar outside. A natural compliment to this seemed to be brick oven pizzas, a core fare that allows for culinary creativity while maintaining our casual identity. And by limiting our menu entrees to only pizzas, we not only strengthen this identity, but also allow ourselves to focus on doing one thing great while keeping the operation manageable.
Emulating Larkin Square has also helped grow our mission statement revolved around collaboration with other small businesses. We proved the strength of this concept with "Food Truck Tuesdays", so we decided to place a food truck dock right in the beer garden. Yes, we serve food too, but doing this gives us the option to do more programming without stretching our kitchen staff thin (brunch for example), shoulder the work load on busy nights- to retain goodwill with our customers, and add to a small businesses' bottom line while exposing their core customers to a new place.
Also, Community Beer Works. We are setting up as their first satellite brewery. On the one hand, we provide them a fully operational brewery, allowing them to brew more beer and add to their bottom line. On the other, we get a great product you can't find anywhere else, and a respected local brand name to help launch our own.
These are just a couple examples that show the natural evolution of our mission and identity as a restaurant. We will also offer free coffee from one of our Larkin Market vendors- Public Espresso + Coffee, live podcast recordings– giving others a chance to promote their own endeavors, and a miniature art gallery out of a vintage phone booth. Any idea that aligns itself with our core mission and identity we will take on, and we can't wait to see what exciting new ideas come our way.