What Makes A Craft Cocktail Special?
Jul 31, 2014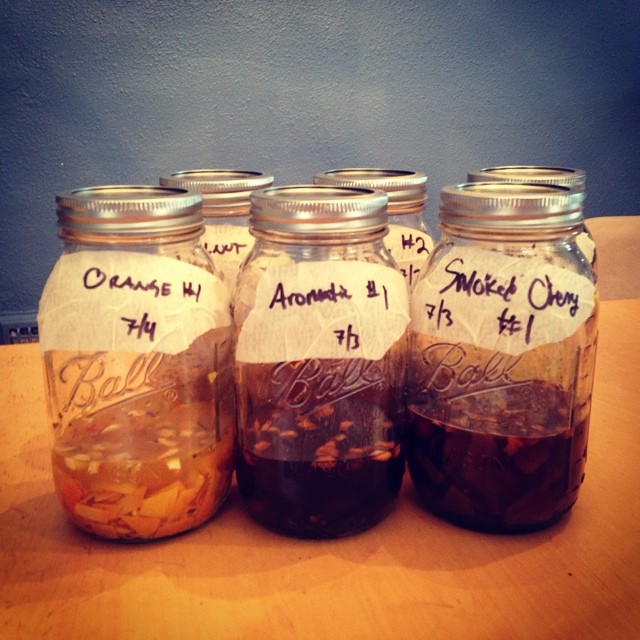 Bitters are the heart and soul of a great cocktail. Like the seasoning in an excellently prepared meal, bitters should subtly add dimension and balance. A Manhattan without Angostura bitters is simply a glass of whiskey and sweet vermouth, and not worth drinking, and if you've never had a Martini with a couple dashes of orange bitters you are seriously missing out.
For many years after the end of Prohibition there were only two types of readily available bitters: Angostura and Peychaud's. Angostura is the classic image of a bottle of bitters, with the bright yellow cap and the oversized paper label. This was the bottle of bitters you would find buried deep inside your grandparent's liquor cabinet. (Fun fact! Even though Angostura is 43% alcohol, you can not buy it in a liquor store in New York State, because it was classified as a food during the dark years of Prohibition. That's also one of the reasons it survived). Peychaud's is less common, but easy to spot with its bright red color. A Sazarac (or as I like to call it: The Cocktail That Will Change Your Life) is simply impossible without it.
Now that America is engulfed in a Cocktail Renaissance there is a vast array of bitters available practically anywhere (unless you're in a liquor store and you want Ango…). Orange, lemon, grapefruit, celery, cardamon, chocolate, rhubarb. The list gets longer every day. But, in much the same way that a craft cocktail bartender will fashion their own cordial or simple syrup, at Hydraulic Hearth we will be making our own cocktail bitters.
Bitter are ridiculously easy to make. All you need are some flavor ingredients, high proof alcohol, and time. The result is that the bar will have it's own spin on our cocktails, a unique flavor profile.
Angostura and Peychaud's are impossible to replicate, and why would we want to? We are in the middle of testing out several bitters: Orange, Grapefruit, Lemon, Cherry, Lavender, Sassafras, and Aromatic. The Aromatic bitters were a long time in coming together – something like two years – and are quite delicious. Our Old Fashioned will feature the house Aromatic and Orange bitters. Several other planned cocktails will have house bitters playing a prominent role: The Root will be heavily flavored with Sassafras.
We will be adding other bitters to the line over time: Hot Pepper, Cranberry, Chocolate to name a few. As long as they are interesting and delicious.
-Chris Guilmet, Bar Manager